Chennai is a city in India, the capital of the Chennai district in the federated state of Tamil Nadu, of which it is the capital. Through its Indian distributor, Frontier Polymers, Acquastop has secured some of the city's underground lines.
The flood protection intervention was carried out in January 2022, overcoming various complex issues due to the large size of the openings to be protected as well as the positioning of the panels on top of the access ramps to the gates.
To overcome the lack of side supports, special stainless steel side boards were designed and produced to support the panels and prevent water from entering from the sides of the access.
Other panels were installed to protect the lifts. They are positioned using "Tinz" angles, special removable supports that can be placed at the time of the weather warning, without the need to drill holes in the walls (which, in this case, were faced with granite).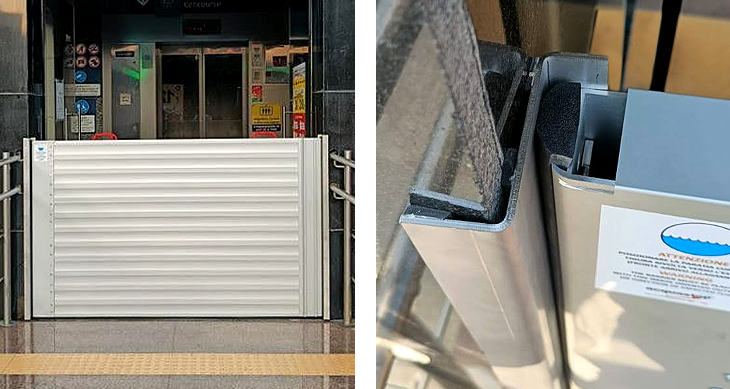 The intervention was carried out professionally by our Indian distributor, Frontier Polymers, under the direction of Yuvraj Singh Ahuja. The close collaboration between the Acquastop technical office and our partner allowed the design of the custom-made solution and the subsequent production of custom-made elements specifically for this project.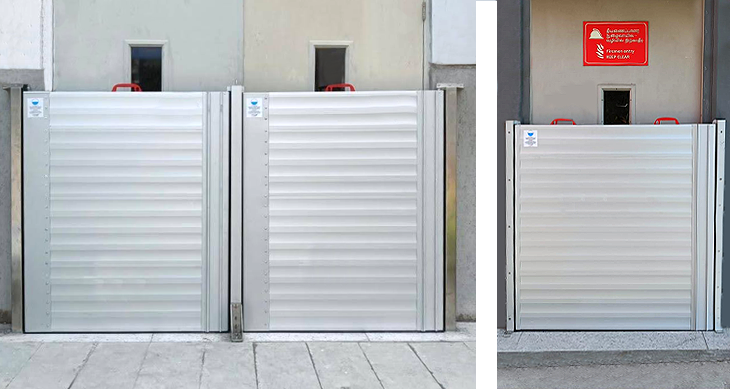 The products provided are part of the Extesa Line, Acquastop adjustable-width flood protection barrier line that, thanks to their flexibility, allow quick and precise implementation. The barriers included accessories, and the posts needed to combine barriers for large openings.