Flood barrier
with stackable staves.
Modular Range
The Modular barrier is a removable anti-flooding system with modular stackable staves, side guides and compression levers.
Once the side guides are installed, the staves are positioned one on top of another, up to desired project height; height modularity makes it possible to add just the right number of staves required for protection.
Compression levers fitted onto the guides ensure effective stave adherence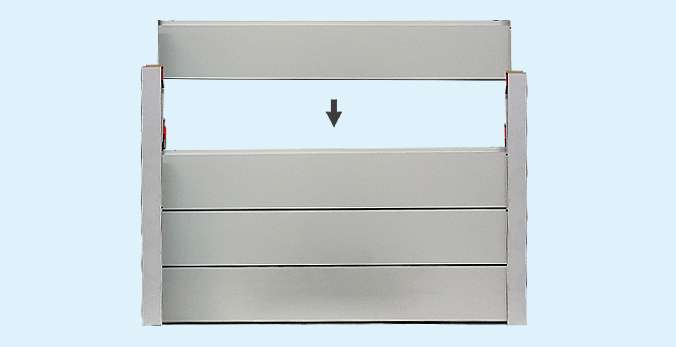 Designed for large flooding fronts
The Modular barrier is designed to protect large flooding fronts. The standard barrier is available in a maximum width of 350 cm and up to 220 cm in height, however it enables the series composition of several barriers with the use of special tensioning shafts, for the protection of large flooding fronts.


---