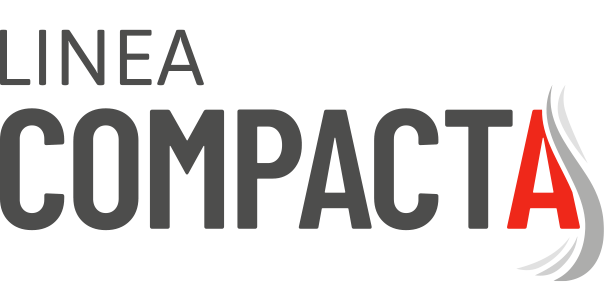 Flood barrier
with an excellent quality-price ratio.
The barrier is custom-made, adapts to any access point and is able to protect all entrances to homes and shops, doors, garages, basements, gates, windows and gardens from flooding.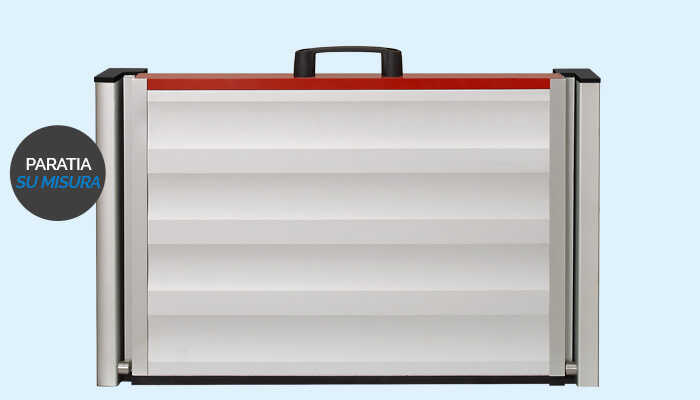 Quality and efficiency
Compacta is the result of the experience of Acquastop experts who made particular adjustments to this range that make it easier to install, guarantee perfect efficiency and limit the risk of injury.
Compacta barriers are made with top quality materials and technical precision, they are produced in various lengths and widths and can be joined together with special break-away columns in the event of extensive flooding.


Simple, quick and safe installation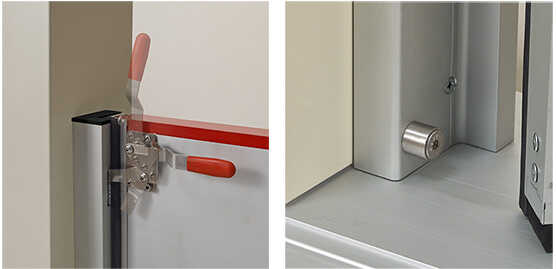 Compacta is positioned by inserting the lower part onto "deviating cams" until it locks; then the "double-action sealing handles" are turned to apply pressure to the lower and side seals in one single movement to lock the barrier into place and ensure a perfect seal.
An ingenious system designed by Acquastop that allows for quick, correct and effortless installation of the barrier by anyone.
Flood barrier
with an excellent quality-price ratio
Acquastop, the leading Italian company in the production of anti-flood systems designed this range by aiming for a product with a low final cost but that was nevertheless equipped with features such as quality, reliability and practicality of use that characterise all products made by the company.
Compacta is a barrier with an excellent quality-price ratio, a product made with technical mastery that is sturdy and equipped with features that make it one of a kind.





Perfect for homes
Its lightness and ease of installation have made Compacta one of the most popular barrier systems to protect homes and shops. Compacta is the ideal solution to effectively protect gates, doors, garages, windows and basements.
Compacta barriers can be positioned quickly, anyone can install them correctly and they can be removed with the same ease to be stored ready for the next time.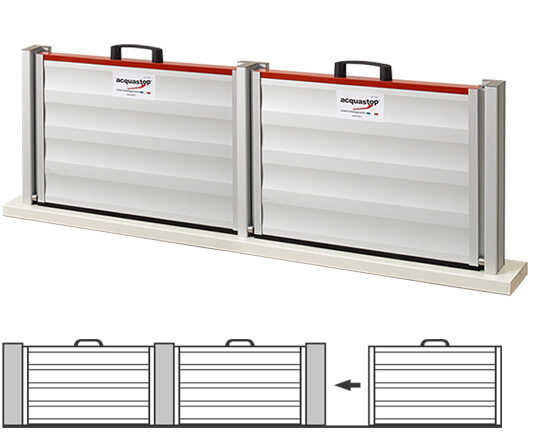 Every Flood barrier, whether a single one or a system of several barriers are specially designed and custom-made.
Acquastop technicians carry out an inspection of the premises to identify the number of entrances at risk and take the related measurements, after which the barrier or barriers necessary to keep the property safe are designed.
Every barrier is made ad hoc specially for each entrance with the precise length and width necessary.
include('box/richiedi-preventivo.php'); ?>